[Social9_Share]


[separator style_type="" top_margin="10″ bottom_margin="10″ sep_color="" icon="" width="" class="" id=""]
[two_third spacing="yes" last="no" center_content="no" hide_on_mobile="no" background_color="" background_image="" background_repeat="no-repeat" background_position="left top" link="" hover_type="none" border_position="right" border_size="2px" border_color="#e1e1e1″ border_style="solid" padding="15px" margin_top="" margin_bottom="" animation_type="0″ animation_direction="down" animation_speed="0.1″ animation_offset="" class="" id=""]
Bejeweled Slot Game Review
It used to be everyone's favourite casual game, and now it can become your favourite slot game too. The old formula is the same, match up at least three jewels in a row and they'll disappear, but the method in which you do so is different in the slots version of the game. With 5 reels and an infinite amount of pay-lines in all directions, you're extremely likely to make a lot of money from this slot.
Diamonds Are A Girls Best Friend
You have a 5×5 grid which will refill with jewels each time you hit the play button, if you match up three or more jewels in a row then you'll receive cash prizes. Ideally, you want to be getting five blue diamonds in a row for the maximum pay out.
To win, you need to get three or more matching symbols in a row. In most slots, these would have to be on pre-determined pay-lines, but in Bejeweled, you just need to get them next to each other. So whether they stack up on top of each other or lined up in a row, you'll get a win. There's also a wild card gem which will help to make some massive pay-outs.
[separator style_type="" top_margin="0″ bottom_margin="0″ sep_color="" icon="" width="" class="" id=""]
[button link="#playnow" color="custom" size="medium" stretch="yes" type="flat" shape="round" target="_blank" title="" gradient_colors="#4bfc33|#0f7501″ gradient_hover_colors="#0f7501|#4bfc33″ accent_color="#00ba00″ accent_hover_color="#00ba00″ bevel_color="" border_width="1px" shadow="yes" icon="" icon_divider="yes" icon_position="left" modal="" animation_type="0″ animation_direction="down" animation_speed="0.1″ alignment="center" class="" id=""]Play for real at an Online Casino now![/button]
[separator style_type="" top_margin="10″ bottom_margin="10″ sep_color="" icon="" width="" class="" id=""]
Unfortunately, there isn't a bonus round available in Bejeweled. But the amount you win from the regular game is more than enough to make up for this.
This game doesn't feature a 'spin' but instead a 'drop', this makes Bejeweled fans feel at home, since when you line up three gems in a row, they'll disappear making room for more symbols which could potentially win you more money.
Not A Regular Jewellery Store
Unlike the original game, you can't move gems that are in place, this would make it too easy to win money. However, the game still allows you to win quite often, and the maximum jackpot is $400,000, a win you're not going to want to miss out on.
So if you're a fan of the old school Bejeweled game, or you just want to give slots a chance, here's a good place to start!
[separator style_type="" top_margin="10″ bottom_margin="10″ sep_color="" icon="" width="" class="" id=""]
[ratings]


[separator style_type="" top_margin="10″ bottom_margin="10″ sep_color="" icon="" width="" class="" id=""]
Best online casinos to play this slot game
[table id=3 responsive="tablet"/]
[/two_third]
[one_third spacing="yes" last="yes" center_content="no" hide_on_mobile="no" background_color="" background_image="" background_repeat="no-repeat" background_position="left top" link="" hover_type="none" border_position="all" border_size="0px" border_color="" border_style="solid" padding="15px" margin_top="" margin_bottom="" animation_type="0″ animation_direction="down" animation_speed="0.1″ animation_offset="" class="" id=""]
Slot Game Info
| | |
| --- | --- |
| Software | NextGen |
| Paylines | 10 Paylines |
| Wild Symbol | N/A |
| Scatter Symbol | N/A |
| Min / Max bet | 0.01 / 10.00 |
| Bonus Round | N/A |
| Free Spins | No |
| Jackpot Feature | No |
| RTP | 95% |
[separator style_type="" top_margin="10″ bottom_margin="10″ sep_color="" icon="" width="" class="" id=""]
Slot Game Screenshots
[fusion_lightbox]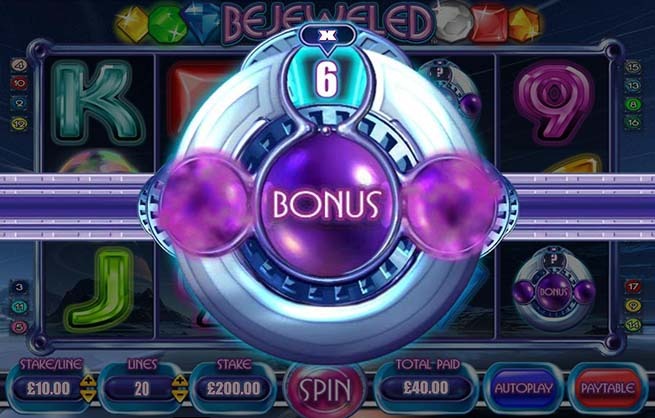 [/fusion_lightbox]
[separator style_type="" top_margin="10″ bottom_margin="10″ sep_color="" icon="" width="" class="" id=""]
More Slots from NextGen
[logooos_saved id="26370″]
[/one_third]