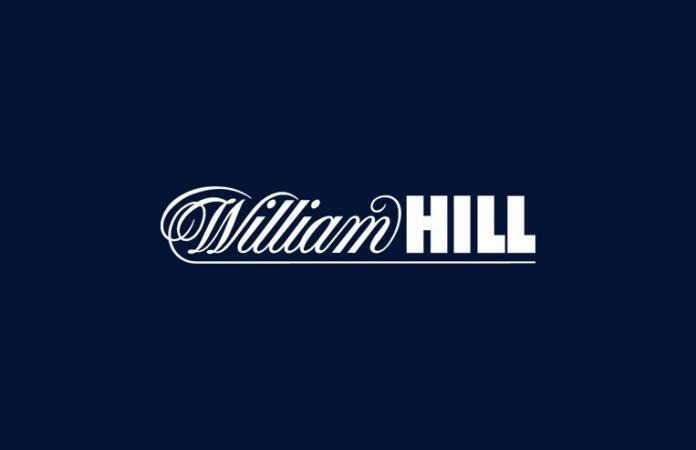 William Hill Casino Review
William Hill has been a giant of betting and gambling since it was founded in 1934. Probably the leading betting company in Europe, it's about as trusted a brand as you will find online. Back when William Hill started, there was no governing body to regulate the betting industry. Bookmakers didn't even have to pay out winnings by law. William Hill used the poor scruples of competitors to make a name for itself as an honest and trustworthy brand.
It wasn't until the 60s that the high street betting shop became legal, with William Hill joining the market in 1966. As television became widespread, 'the bookies' became known as a male hangout, second only to the pub. As the decades wore on, and low-stakes games like the national lottery were introduced, placing a bet became a much more socially acceptable activity. The stage was set for William Hill to expand.
In 1998, William Hill became the first bookies to launch on online betting facility, in an aim to attract a new generation of punters. Now, the William Hill casino is big business on the web. But if the brand and its history isn't enough to attract you to the William Hill casino, read our reviews…
Probably the most important piece of info anyone wants to know is how fast-paying a casino is. The William Hill casino handles the payment of winning within a few hours, making it one of the quickest out there. They also have more payment methods available than most. Software used is Playtech, making for fast gameplay and sharp graphics.
[fusion_button link="https://www.slot.uk.com/go/william-hill/" text_transform="" title="Play Slot Games at William Hill Casino" target="_blank" link_attributes="" alignment="center" modal="" hide_on_mobile="small-visibility,medium-visibility,large-visibility" class="" id="" color="custom" button_gradient_top_color="" button_gradient_bottom_color="" button_gradient_top_color_hover="" button_gradient_bottom_color_hover="" accent_color="" accent_hover_color="" type="" bevel_color="" border_width="" size="large" stretch="Yes" shape="" icon="" icon_position="left" icon_divider="no" animation_type="" animation_direction="left" animation_speed="0.3″ animation_offset=""]Play Slot Games at William Hill Casino[/fusion_button]
William Hill Casino Roulette Games
The William Hill casino offers an impressive selection of games, from baccarat, keno and video poker to the usual array of themed slots. There are 8 versions of blackjack and 10 versions of roulette – making a site-wide total of around 150 games.
The William Hill casino has been very smart in terms of jumping aboard the live roulette bandwagon. You can play via a webcam with a real wheel and dealer. This takes the best of both worlds and combines them – the comfort and convenience of being at home, coupled with the excitement and authenticity of playing at a real casino.
Best of all, however, is the fact that you get access to a whole range of games with one signup. Once you've committed to signing up with the William Hill casino, you can try your hand at bingo, poker or even sports betting – even if you only came originally to play some roulette. No need for multiple accounts makes it a one-stop shop for internet gaming.
Combine this handy, all-in-one element of the William Hill casino with their speedy payment methods and sheer choice, and you have everything an online gamer needs. The roulette variants available include roulette 2D, hexagonal roulette and the ever popular live roulette.
William Hill Mobile Casino Review
As you would expect, William Hill has a very good mobile casino to use on the go or when you have a few spare moments to yourself. Operating since 2010, the casino is available for both iPhones and Android-based smartphones and has software developed by the well-respected Playtech company. A company with the size and success of William Hill is not going to produce a mobile casino platform without doing a very good job of it, and this is shown in the quality of games available. All of the usual deposit methods are accepted and there are some excellent welcome bonuses to be made use of.
MOBILE GAMES OFFERED
Roulette
The roulette table you play on at William Hill mobile casino is very well laid out indeed. Both the betting area and the wheel itself have been faithfully recreated producing a very realistic look. Placing your bets is very easy, as is obtaining more funds and seeing the paytable etc.
Blackjack
It is very easy to play blackjack on your mobile phone with William Hill. Everything fits onto the screen of your phone with no scrolling or zooming in and out necessary. You can bet between 10p and £100 per hand and it all runs very smoothly indeed.
Frankie Dettori's Magic Seven
This is a slot machine game bearing the name of the famous Italian jockey himself. There are 25 lines with which to find winning combinations and you can even make use of an auto play option. Lots of bonuses and special features make this a great game.
Desert Treasure
This is another excellent slot game from William Hill. There are loads of different ways to win with Desert treasure and 20 winning lines to make use of. The graphics are excellent and there are lots of opportunities for bonus rounds and free spins.
Jacks or Better
This is a video poker game which is very easy to get into and also very easy to play. The winning combinations are taken from the usual poker hands and range from Jacks or better all the way up to a royal flush for a huge payout.
Rocky Scratch
With this online scratchcard are you trying to locate three Italian stallions in order to win. You can buy cards anywhere from 1p to £10 in value and it is actually possible to win up to 10,000 times that price. Needless to say, this can lead to huge payouts.
Chicago Scratch
Another excellent scratchcard, this time with some truly fantastic graphics that really make the most of your smartphone's display. Again, cards vary from 1p to £10 in value and up to £100,000 can be won if you find three matching logos.
William Hill Casino Screenshots