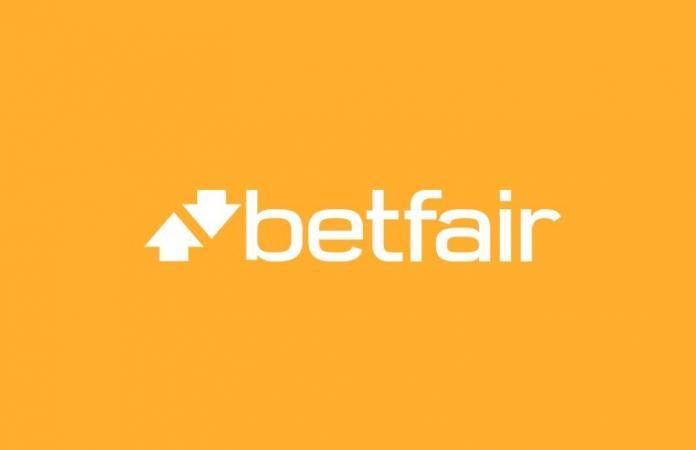 There are many comprehensive online casinos and sportsbooks. One of the most well-known of them is Betfair Casino. Mainly frequented by players in the UK, it offers an endless amount of gambling options. Betfair were originally founded upon the Betting Exchange model, and have since gone to new heights with supporting products.
Being the original and first betting exchange on the market, as you can expect the offering from Betfair and Betfair Casino is pretty solid. Many have made a living from using betting exchanges like Betfair, where they essentially trade the value of the odds.
Betfair is a betting site with a difference – a difference that makes it really stand out from the crowd. While traditional betting might be the gambling of choice for some, others head to Betfair to choose their own odds and play against other people, instead of against the house. It is the UK's most popular bet exchange and it usually leads to people finding odds that a significantly higher than the odds found on other sites. Using a betting exchange takes a little bit of time to get used to, which could be seen as a negative point, but those who go through the learning process will find themselves able to play at one of the best betting sites around.
It should also be noted that, over the years, Betfair has won a number of different awards from the prestigious Gambling Online Magazine Awards. This includes awards for best odds, best service and the best online experience. It's also been recognised by the equally prestigious eGaming Awards. When such big names recommend this site, it is clear to see that everyone should head there to see what all the fuss is about.
Betfair Casino vs Sportsbook
The casino and sportsbook at Betfair are divided into two different sites. With one account, players can access both of them. The casinos site features live dealer and automated table games, as well as a variety of slot machines and even Bingo. The Betfair Bingo hall includes several game rooms for players to choose from. Each room has its own specific theme and each offers winning players a cash jackpot.
Arcade and video games are also thrown into the mix for players seeking something different. The sportsbook site lets players bet on sports such as tennis, football, MMA and horse racing.
In addition to being able to bet on live sports games, players can also enjoy virtual sports. They can watch and bet on races in real time. Horse racing and bicycling are just two of the included sports players can bet on.
One interesting thing about Betfair's sportsbook is that players registered with the site get free credits for it. This allows them to participate as any other player would. The only catch is that players can't win real money using free credits. Yet, it gives new players a chance to experience sports betting without risking their own money. They can even win a prize if they place a bet that doesn't result in a total loss.
Betfair offers all the different types of bets found on other major betting sites, plus it has the betting exchange. Due to the betting exchange, it means that bets of all types can be found – punters simply have to be able to find someone willing to go against them! Perhaps the most popular markets are football and horse racing – what betting site doesn't have these as the major two? – although tennis also features prominently, especially during major tournaments.
There is also an in-play section, although it is not to the same standard as sites like Stan James. The fact that they offer it is a good thing though, especially for those only looking to use it as a secondary feature when they are using the Betting Exchange.
The most exciting feature found on Betfair – aside from the fact that they offer a great betting exchange – is the Cash Out feature. This allows all players to cash out their bets early. This means that players can cash their bets out at any time during a match or tournament, therefore preventing those last minute goals or surges that take away what would have been a winning bet. Multiple bets can be cashed out early too, which is useful for those who have had a number of results in a row and are worried about the last one failing them.
The Betfair Exchange has to be mentioned in this section though, as it is the reason why most punters head to this site. It allows punters to place both back and lay bets, choose their own odds (depending on how generous other punters are feeling) and trade a position in play. The regular betting on this site might not be as good as some other places, but the Betting Exchange is what makes it so unique and popular.
[fusion_button link="https://www.slot.uk.com/go/betfair/" text_transform="" title="Experience Betfair Casino today" target="_blank" link_attributes="" alignment="" modal="" hide_on_mobile="small-visibility,medium-visibility,large-visibility" class="" id="" color="custom" button_gradient_top_color="" button_gradient_bottom_color="" button_gradient_top_color_hover="" button_gradient_bottom_color_hover="" accent_color="" accent_hover_color="" type="" bevel_color="" border_width="" size="" stretch="yes" shape="" icon="" icon_position="left" icon_divider="no" animation_type="" animation_direction="left" animation_speed="0.3″ animation_offset=""]Experience Betfair Casino today[/fusion_button]
[fusion_separator style_type="none" hide_on_mobile="small-visibility,medium-visibility,large-visibility" class="" id="" sep_color="" top_margin="5″ bottom_margin="5″ border_size="" icon="" icon_circle="" icon_circle_color="" width="" alignment="center"][/fusion_separator]
Betfair Casino Promotions
New players are constantly joining Betfair. One of the reasons for this is that they run so many promotions. No matter which types of games players are interested in, they can take advantage. The Bingo hall runs cashback promotions for players who have recently lost money on the casino's slots. The promotional money they are awarded must be used on the casino's Bingo games.
Poker players also love Betfair for its promotions. In addition to these, the casino also offers a VIP Loyalty Club. Loyal poker players can start at the bronze level and work their way up. The club only has three levels of membership; bronze, silver and gold. Players are required to keep earning casino points on a monthly basis in order to remain at VIP status. All VIP Poker players earn multipliers based on their accumulated casino points.
Betfair Mobile
Players aren't confined to their desktop computer when they join Betfair. The mobile casino app can be downloaded for free. There are even offers given exclusively to mobile players that those only using a desktop computer don't get. And those who bet on the mobile app can withdraw their winnings at any time. Taking Betfair everywhere is easy thanks to the app.
Betfair Casino Screenshots
[fusion_gallery layout="" picture_size="" columns="" column_spacing="5″ gallery_masonry_grid_ratio="" gallery_masonry_width_double="" hover_type="zoomin" lightbox="yes" lightbox_content="" bordersize="" bordercolor="" border_radius="" hide_on_mobile="small-visibility,medium-visibility,large-visibility" class="" id=""][fusion_gallery_image image="https://www.slot.uk.com/wp-content/uploads/2019/04/betfair-casino.jpg" image_id="33074|full" link="" linktarget="_self" /][fusion_gallery_image image="https://www.slot.uk.com/wp-content/uploads/2019/04/betfair-live-casino.jpg" image_id="33075|full" link="" linktarget="_self" /][fusion_gallery_image image="https://www.slot.uk.com/wp-content/uploads/2019/04/betfair-slot-games.jpg" image_id="33076|full" link="" linktarget="_self" /][/fusion_gallery]